Click this link to get this post sent to U as PDF
Make Money From Home
Making money from home is an art.
It can be difficult but not impossible.
Today many avenues are available,…
to successfully make money from home.

Likewise many people are successfully making money online.
Some as little as a few hundred dollars a month, to over a millions dollars a year.  
This article is about some sales resources you can use to make money…
from the comfort of your home or computer.

Its focus is on simple resources that allow you to sell their products…
or services Online by sending visitors to a website.
The list of companies that allows you to do this is endless.  
Many large online companies or store and some service oriented…
have an affiliate program at the bottom of their site.  
Example:  WalMart.com . 
The good news is that many of these you can start for free.
The challenge is, that because many people start for free…
they don't take what they are to do seriously and put in the dedication and focus needed to succeed. 

Now I am going  to tell you for some people it is going to be a lot harder to make sales than others.
Simply put the competition is now fierce.  
But it is not impossible. You just gotta be creative in your approach.
You can even provide your services and skills to make money.
But again this is about sales, as simple as sending people to ads and banners and websites.



Some places Where People Make Money From Home
EBay is a great place from which to make money and you can start for free.
Challenging but creativity can abound..
You can find lots of reports and blogs online by people teaching how to make money from eBay.
Some people offer courses and coaching for a wide range of fee.
Some times ago a budding eBay re-seller shared with me…
that you were able to get an item on Amazon for a certain price and
resell that same item on eBay for a much higher price.
All without spending a dime up front.  
Now that has been awhile and much more people are into that now.
But it can still be done using other sources. 
 
Amazon.com, have an excellent and huge affiliate program.  
Some people are making lots of money a year from Amazon.  
Some as affiliates and many as sellers.  
Of course sellers can make bigger commission, as they too can sell direct to consumers.
In reality, amazon probably should be your first choice.

Amazon provide you with everything you need to be successful and build your own niche store…,
or just send traffic to the main Amazon store, using your Amazon provided affiliate link.  

As you now know, many companies have affiliate programs.  
They provide you with coupons, sales promo packages, and even a manager to get started.  
You drive traffic to your affiliate link.  People purchase you get paid.

As you now know your local Walmart to jewelry giants like BlueNile have affiliate programs.
The way you find their affiliate program… you scroll down to the bottom of their website page and search.

Walmart, have their program openly visible under Walmart.com.
BlueNile, on the other hand, requires you to click one of the headings, refer a friend.
At the bottom of their site.
When that opens up at the bottom left hand side you will see their affiliate program.


BlueNile have a great affiliate program, in that once you get  traffic to their site,
their customer service/consultants may actually make the sale for you.
The challenge with most of the online stores affiliate program is low commission, including Amazon.  
When you look them up make sure you read their terms and conditions before you join.

Online market place Clickbank, has a great affiliate program.  
You may find programs that sells for up to $1,000 there.
That can be a nice sum of commissionable.
Their commission structure ranges from 35% to 75%.
You now have Shopify, with which a lot of people are making a fortune.
Just as how it took some thinking out of the box for the founders to create these services.
It requires you to think outside of the box and come up with creative ways to get people to go to your site.
Shopify can be very expensive to run and get started properly.
The basic platform itself may run from about $25 to$297 a month.
But then you have a lot of 3rd party plugins that are required to truly run a full fledged eCommerce store.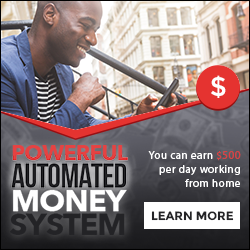 Lately some folks have taken Shopify to another level.
One budding entrepreneur…saw that the profit on Shopify was high.  
He devised a system, where he gives away a certain type of products for free.  
He has the recipients pay for the shipping of the products.  
Figure that one out he is making a huge profit on that model.  
Especially when he is getting free traffic that he monetizes. 
But he went a few steps further, by rewarding those customers who shared their good fortune with their social friends.
Before long he had thousands of folks checking out and purchasing from his site for free.
He calls that his Free plus Shipping model.
That's the type of creative juice needed to be successful today.

There are networks such as CPL, CPA Networks and AD Network
that have jumped onboard this money trail.  Here are 3 that are
in the top ten right now…
*** maxbounty.com
*** peerfly.com
*** neverblue.com  …

Some of their products or services don't require you to make a sale to get paid.

An old timer is Google Adsense. 
It is truly a money making online tool.
There are lots of information on how to make money with
Google Adsense online.

All of the programs above have a  free aspect and as such they may have some limitations.
In essence, you are advertising and promoting for the companies and building their data base. 
If you are not keen on your business structure, you get caught up in an endless loop daily offers.

Some affiliates have learned how to make sales while capturing the buyer's info in order to create a list.
A data based to market to.

There is a company that charges a low annual fee of $100. Canadian, that eliminates the majority of the challenges you may face with the free affiliate programs.
You are provided with a complete E-Mall.  
It is  loaded with over $10 million dollars of luxury inventory, in the fashion, beauty and health industries.
It is loaded with products that people around the world are purchasing today.

You are provided with every thing beyond what you would normally get from the free programs and more.
Once someone makes a purchase that person becomes your customer for up to a year or more.

You are free to build a relationship with that person and continue promoting to him or her.
If this interest you, you can click here for more information.  
<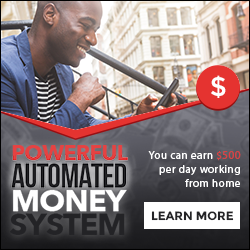 "Compensation for the majority of Canadian members conducting activities 
necessary to realize the plan's benefits for over one year are forecasted to be 
between  $2,500 and $15,000 per year. However there are GWT members that  
earn significantly higher incomes due to their commitment and effort. A typical 
OPulence Global member is one who has the right to sponsor others in the plan, engages in 
sales to others and has been a member of the plan for at least one year."
xxxxxxxxxxxxxxxxxxxxxxxxxxxxxxxxxxxxxxxxxxxxxxxxxxxxxxxxxxxxxx